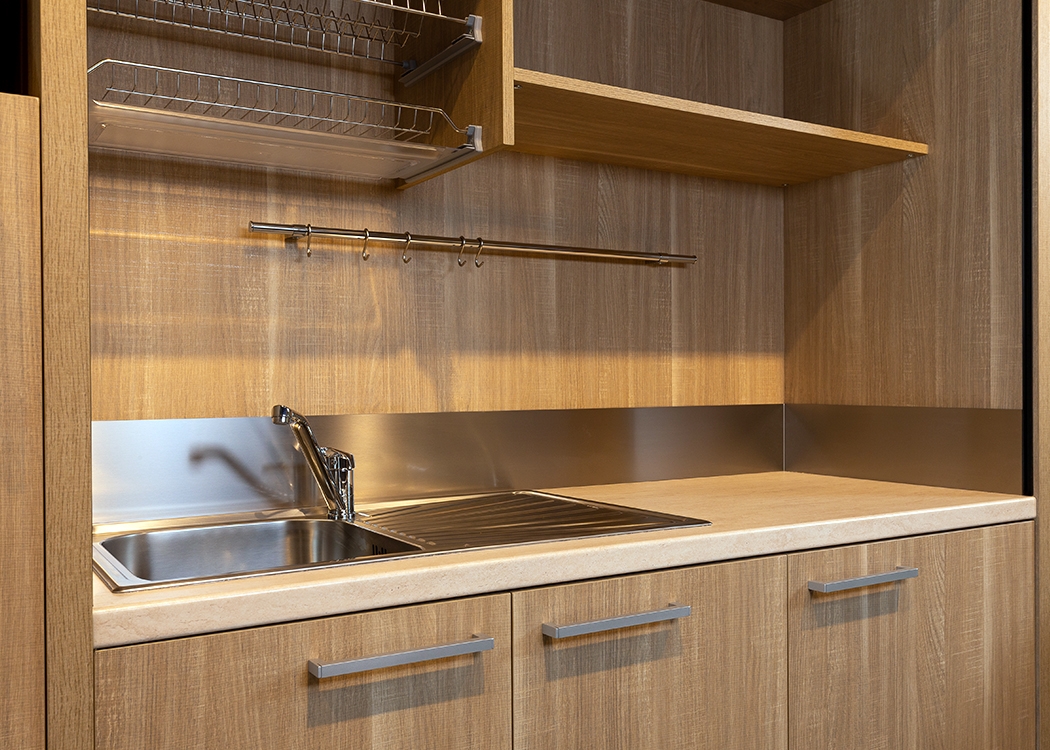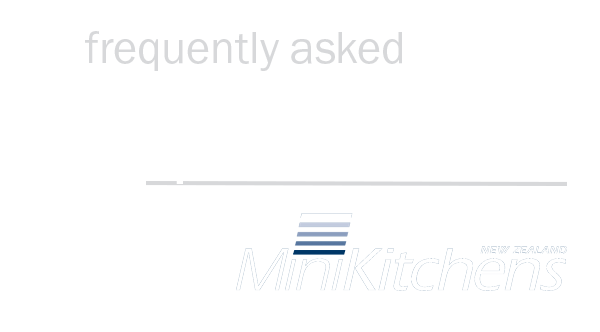 Below are some of the most frequently asked questions our team encounters from our customers.
If you questions is not below our team will do our best to help you out. You can use our enquiry form to drop us a note, or give us a call on 0800 789 223.
SUITABLE APPLIACATIONS FOR A MINIKITCHEN
Absolutely! Just make sure you check with your local council that you are following any requirements of your local authorities and regulators.
Of course you can! MiniKitchens are ideal for a tea station for your staff and clients to use during the day. Just make sure you check with your local council that you are following any requirements of your local authorities and regulators.
No. Cabinetry is susceptible to moisture and exterior weather would effect the quality and finish of your product.
A MiniKitchen would work perfectly in all these scenarios, what a great way to grab a cuppa and a snack when partaking in your favourite hobbies! Just make sure you check with your local council that you are following any requirements of your local authorities and regulators.
INSTALLING A MINIKITCHEN INTO MY EXISTING HOME
We can do site visits in the Auckland and Bay of Plenty area if required.
Alternatively please feel free to email us photos, rough drawn floor plans and measurements of your space and we will be able to advise you of these.
No, it is best to install it on the existing flooring that is there. The only time flooring will need to be removed is if your plumber or electrician need to make changes to service connections.
No. Our MiniKitchens are a stand alone unit and will not require bracing. They will require securing to the wall to hold them in place so they don't move. This can be done with a couple of L brackets at the top of the unit screwed through the wallboard into the studs.
While all the assembly outlined in our manual does not require any qualifications or certifications to complete, any connection to services will need to be done by of qualified trades person.
Wall boards will only need to be removed if adjustments are needed to plumbing and electrical services.
INSTALLING A MINIKITCHEN INTO A NEW BUILD
No special bracing is required, but you can add a nog running along the top of MiniKitchen to screw L brackets into to secure your MiniKitchen to the wall. contact us on 0800 789 223 if you would like further information.
Yes, we advise all room finishing should be complete before connecting your MiniKitchen.
ORDERING/PAYMENT
We will need:
Your name and contact details.
MiniKitchen Model, Sink Side and Colour.
Delivery address (if different to billing address)
Any information regarding site access for delivery team.
We accept direct payment into our nominated bank account, details of which will be on the bottom of the invoice.
We also have the provision to process Credit Card transactions. Credit Card transactions incur a 3% surcharge on amount being charged on the card.
We do not have any financing options, or accept AMEX.
Payment in full is required prior to dispatch.
DELIVERY/ASSEMBLY
This is depend on your skill level. We advise you have a read through of our assembly instructions before you purchase.
Don't forget, our team is always on hand to answer any assembly questions you may have.
Yes, you can.
You will need to pay for your MiniKitchen in full prior to picking it up. You will also need to prearrange a time with our team so they can make sure someone is there to meet you and they have time to prepare your MiniKitchen for pick up. All MiniKitchen panel work is checked for damage by our team prior to dispatch.
A large vehicle will be needed with means to secure and pack the load so it doesn't move and get damaged in transit. Trailers can 'bounce' cargo around a little, as such they may not be suitable.

We can deliver our MiniKitchens to all locations around New Zealand.
North Island:
Our Tauranga based team deliveries to the whole of the North Island. Our Team can also assembly in the Upper North Island area.
South Island:
We have a trusted freighter who deliveries to our South Island customers.
Assembly by our team is not available to Lower North Island or South Island customers at this stage.